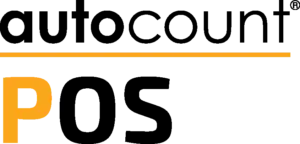 Complete solution for Retails or F&B businesses, standalone or multi-outlets, in one POS system
AutoCount POS
A full-featured POS system that meets the needs of any Retails or F&B business environment. It helps your business grow by providing a holistic POS solution.
TOP 6 FEATURES
Reasons to choose AutoCount POS

Fully Integrated with AutoCount Accounting
Post POS transaction directly into Accounting modules seamlessly without repetitive entry.

Chain Store Management
Ideal for multi-outlets retail operation. Manage the system from HQ and receive the daily sales report in real time.

Scalable & Extensible
Designed to grow alongside with your business and customize the system according to your needs.

Security & Access Rights
Control access rights and user permission setting to determine individual accessibility.

Business Intelligent Report
Customize sales or inventory reports easily to monitor branch performances and manage stocks better.

Integrated with Mobile Payment/e-Wallet
It is equipped with mobile payment/e-wallet integration across Alipay, Boost, TnG eWallet and more. This allows you to receive payment instantly without boundaries. Embracing mobile payment will take your business to the next level.
Features provided
AutoCount Point of Sales (APOS) is special designed to help businesses keep track of customers, stock items and sales. It is an Offline POS with Real-Time Data Synchronization Capability. Each terminal will keep its database and unaffected by server. It is stable as both of its back-end and front-end database are supported by Microsoft SQL Server. APOS is fully integrated with powerful AutoCount Accounting which is an integrated business solution that comprise of accounting, stock and invoicing
AutoCount POS is Offline POS with real-time data synchronization capability. Each POS terminal is independent and has its own database. Failure on any particular PC will not affect the other POS operation.
Faster Character Based Printing
Hold Bill and Recall Bill
Immediate Printing or After Paid Printing
Multiple Payment Methods
Credit Sales
Row Discount and Total Discount
Check Stock Level in other database
Item Search
AutoCount POS Back-End is fully integrated into AutoCount Accounting as a plug-Ins. Once you login to AutoCount Accounting, you will find POS menu appears as an integrated application. APOS Back-End feature allows you to maintain some master files related to APOS such as POS users, terminal, credit card and etc.
POS User Maintenance
Terminal Maintenance
Credit Card Maintenance
Promoter Maintenance
Promoter Commission Rate Maintenance
APOS Back-End provides various reports which supplies you necessary information for you to analyze sales activity. Here, you can access to:
Cash Receipt Report

Credit Card Report

Debit Card Report

Cheque Report

Voucher Report

Daily Sales Report

Payment Analysis Report

Time Analysis Report

Promoter Sales Analysis Report

Promoter Sales Commission Report.
Cloud-Based eDashboard App
AutoCount POS e-Dashboard app is designed to presents retail or F&B sales reporting metrics in a way that is easy to digest.It is a one-of-a-kind cloud-based mobile sales app to easily track and monitor outlets sales performance from wherever you are, at any time of the day. It is available for AutoCount POS 5.0 supporting both Android and iOS mobile devices.
Business managers can access real-time sales report through a mobile-friendly sales dashboard on the go.
View outlets sales data at a glance with filters option to keep an eye on daily/hourly sales transactions.
Setting outlet daily, weekly or monthly targets and track performance progress on set targets.
Drill down your sales data to gain insights for:

multi-branch or multi-companies sales performance make sales data comparison to help you identify trends or problem areas that need attention.
Top sales ranking by amount and quantity to
make sure you always have sufficient top-selling products in-stock.
Able to show each branch sales information for a certain period based on user selection.
Information included:

Sales Amount
Sales Target and Target Variance
Payment Information
Top Promoter
Top Item Group/Type/Brand/Category/Class
Hourly Sales Figure
Allow users to compare and analyze all the branches' sales conditions to make the better and accurate decision making.
Provided the top 10 best sales items for each branch, able to do grouping by:

Item
Item Group
Item Type
Item Brand
Item Category
Item Class
and also order by sales amount or quantity.
Allow users to check their sales target and sales performance for all the branches so that users able to know what they have or yet to achieve.
Sharing all the information to your business partner, now you and your business partner will get updated sales information from time to time, from any where.
Cloud-Based eDashboard App Demo
Talk to us now for a free quote