A hybrid cloud accounting software that gives SMEs the competitive edge in this borderless world
AutoCount On The Go
Have you ever wonder how easy it is to access your account information anywhere, anytime without any boundaries? AutoCount On The Go hosted in Microsoft Azure Cloud gives you a more secure hybrid cloud accounting software.
TOP 5 FEATURES
Reasons to choose AutoCount On The Go

Hybrid Cloud Accounting
With AutoCount On The Go, you can now have complete access to your company information anytime, anywhere and on any devices.

Go Mobile
Easy access with your mobile/tablet when you are out of office. Always keep yourself updated with the latest changes on your company account, sales & purchase, collection status info and many more.

Sales, Purchase, Stock, Finance Dashboard
You can now view your company information in the dashboard summary view. Never miss a single detail again.

Everything At A Glance
Nothing is more important than ensuring your business is on the right track. View all the essential business information you need at a glance.

Reports & Insights
Fully customizable reports give you actionable insights. Minimize the chances of getting error report with our intelligent report.
How AOTG benefit to my company?
Decision making is one crucial thing a business owner or managers must make. AOTG provides a wide range of reports with the flexibility to filter, sort, group as well as dashboards features with real-time data analysis. With all these ready, decision-makers can know the overall performance of the company immediately, and decision making has been made easy.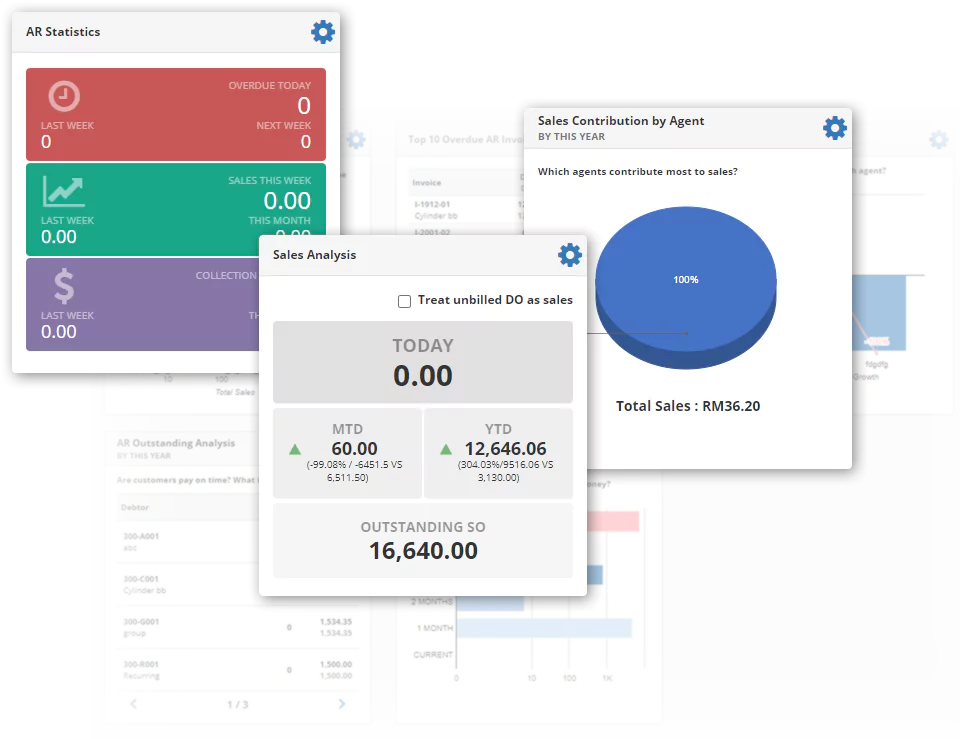 Talk to us now for a free quote